Another tragic loss in the music world.
We are sad to report that Eddy Shaver has passed away from unsure causes. Eddy was the son of Billy Joe Shaver and was a long time guitarist for Dwight Yoakam as well as the father and son duo, Shaver. Eddy will live forever in song! A fund has been established to help Eddy's family with the funeral costs. Contribute at this address:
Billy Joe Shaver
P.O. Box 6695
Ft. Worth
Texas 76115
U.S.A.

Get well wishes! We at keithwhitleyblvd.com wish Johhny Paycheck a speedy recovery. This week Paycheck was hospitalized for reasons unknown at the current time. None the less we wish him and his family the best and know that our prayers are with them.

New Forum!
The Blvd has decided to change their forum. With the new forum there is no need to register nor are there any long, boring and hassling forms to fill out. Just type your message and name and post it! Simple as that. It's fast, it's free and its your connection to hundreds of other Keith fans! The forum is divided into sections like music, links, General chat, I remember Keith and more!
Visit The new forum The old forum will remain online for a few days:The old Forum
We hope everyone likes the "small" changes that took place a few days ago, other than the forum. Like the new Flash intro and new menus. If you don't like it or are having problems with it, let us know!

New album contains tracks Keith recorded with The Clinch Mountain boys!
Tracks include: Man of Constant Sorrow, Going Up Home To Live In Green Pastures, Rocky island, Old Richmond Prison, Oh Death, Hard Times, Angel Band, Little Birdie, I Am Weary, Dream Of A Miner's Child, Calling My Children Home, Poor Rambler and more. To order the album, to get a rebel records catalog or to just get more info about this release as well as others, visit The Rebel Records Web Site

Dwight Whitley Video download!! That's right finally there is a place where you can download the entire Dwight Whitley video "The Legend and the man" Click here to download

Keith Whitley Remembered, Honored at Music Row Keith Whitley was honored Wednesday (Sept. 20) at BMI's Music Row offices. Hosted by BMI's Roger Sovine, the event celebrated the re-release, with additional tracks and new musical backing, of Rounder Records' 1982 title, Somewhere Between. Gene Johnson from Diamond Rio stated "I remember working up a lot of the material with Keith," Johnson recalled at the informal gathering. "We talked a lot about the album. Then I had another job opportunity come up that I couldn't turn down. So, I moved on, but I've always kicked myself in the butt for not being on that album." Crowe and engineer Steve Chandler stripped down the original recordings and overdubbed new instrumental and backing vocal tracks. Johnson, along with Alison Krauss, Carl Jackson, Dale Ann Bradley and others, supplied harmony vocals. "It was spooky in a way," Johnson says of the studio session. "It gave me chill bumps to sit there and listen to Keith's vocal track coming at me. It brought me back 20 years, when we were playing together. There's nobody I enjoyed singing with any more than Keith." Several others connected to the project also attended Wednesday's reception, among them Crowe, Chandler, Bradley, Rounder Records chief Ken Irwin, and guitarist Jeff White. Songwriters Tom T. Hall and Frank Dycus, who have songs on the album, and music journalist Robert Oermann, who updated his original liner notes for the reissue, also were on hand. Whitley died 11 years ago, at age 33, of an alcohol overdose. Rounder tentatively plans to reissue an earlier album, My Home Ain't in the Hall of Fame, next year. Irwin feels the timing for Sad Songs & Waltzes couldn't be better. "There is a need to get back to country music -- making country what it was," Irwin says. "At the time the original album was made, there wasn't a whole lot of real country being recorded in Nashville, which is not too different from today. J.D., Steve and I all feel that this is the most country record that Keith ever recorded, and, to our tastes, his best." Johnson speaks for many Whitley fans who feel grateful that a new set of songs sung by Whitley is available. "Certainly having another project out there is a tribute to him," Johnson says, "but it's also great for me, because I just like to hear him."

The Exhibit! The tenth annual Keith Whitley Memorial Exhibit has concluded and we are proud to say we are here to fill you the fans in on what happened. We have personal stories, images and more. If you are a fan who did in fact attend and would like to share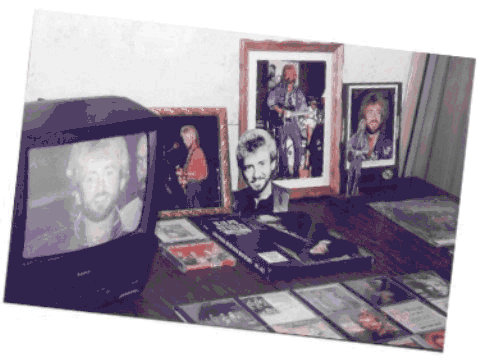 your story or a few images feel free to contact us and tell us! (click on the exhibit image for more info and images!)
Images from the ride! Pictures from this years Memorial ride have been posted for everyone viewing pleasure! There is three sections, one for riders and their bikes, one for Dwight's concert and one for the graveyeard services held at Keiths grave site. Take a Look at some images! Look at the tribute to veteran rider Jingles !
Join Keith Whitley Fan Club! that's right folks you can now join the Keith Whitley Fan Club directly through keithwhitleyblvd.com and dwightwhitley.com More Info can be found here as well as a sign up form. We are working on a special part of the site deicated to fan club members only. We will let everyone know of it when it becomes available as well as contact you with a username and password.

Eddy Shaver Dies near Waco Tx (Dec 31)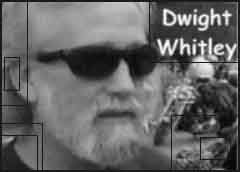 Download Dwight Whitley's Video For Free!

Check out Ralph Stanley's new Album Man of Constant Sorrow. It features Keith.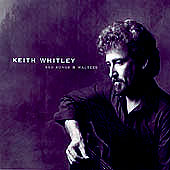 Be sure you have your copy of Keith's new release: Sad Songs and Waltzes! Available at fine record store everywhere
More info on the album as well as song files.
Join the Keith Whitley Blvd mailing list: Your only source of up to the minute Keith Whitley news.
Read A New Article About Keith's Legacy
Keith Whitley Creating a Legacy?