News Updated:
April 01, 2002 07:25:41 PM
TRAGEDY TO THE WHITLEY FAMILY
A sad day has fallen upon the Whitley family. You would think that this family has seen enough heartache through out the years but yet among tragedy has struck. March 31, 2002 (easter) John D. Whitley, 33 was taken in a tragic auto accident. John is the son of Dwight (Keith's brother) and Flo Whitley. John was a musician like the majority of the Whitley family. Services and visitation are scheduled for Monday (April 1st) and Tuesday (April 2nd) The Whitley family is in our prayers and thoughts. We pray that the friends and family will turn to the solace of God during this hectic and traumatizing time.
Please leave your sympathy notes and wishes on the message board for the family and friends of the Whitley's.Thank you!
-- Eve & Troy
Great offer from keithwhitleyblvd.com
Keith Whitley Fans Due to the HUGE requests that I have been receiving, and to help support REAL COUNTRY Music, we at Keith Whitley Blvd are starting a special promotion. Each month we will have a featured country cd listed, and anyone and everyone who sends a copy of the receipt for that cd or cassette purchase will get a copy (cd copy only) of WSM's version of Keith Whitley and Alison Krauss's WHEN YOU SAY NOTHING AT ALL. All you have to do is send a postage paid envelope and copy of receipt to...
Keith Whitley Giveaway
452 Stanley Street
Chillicothe, Ohio 45601
PLEASE be sure and mark out ANY credit card numbers,etc that may appear on that receipt for your safety. I'm, not sure what postage will be, but it isnt much at all. Probably 2 dollars would cover the postage, but PLEASE be sure and send a POSTAGE PAID/SELF ADDRESSED envelope. This months featured cd (which will probably run thru the end of February) is.... ALAN JACKSON - DRIVE I have personally heard this cd and was amazed. I feel that this is his best collection of original songs ever!!! The cd also features the #1 Hit "Where were you (When the world stopped turning)". The cd also features another duet with George Strait titled "Designated Drinker". If you are a fan of ALAN's or just love REAL COUNTRY MUSIC, then this cd is a MUST for all. The album will be released Jan 15th. Stay Tuned to Keith Whitley Blvd for more giveaways, and lets keep supporting REAL COUNTRY MUSIC!!!
--thanks, Troy Elder.
Save WSM 650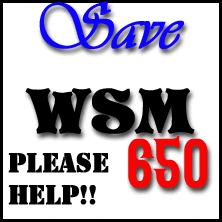 Save the radio station that brings nashville real country. They are talking about changing the stations format to sports 24-7. This is the station that broadcast the grand ole opry every friday and saturday! help save it by signing the petitions!
http://www.petitiononline.com/wsm2/petition.html
http://www.petitiononline.com/savewsm/petition.html
The ride....
On Friday, June 22, 2001, a parade of rain soaked motorcyclists lead by a red wrecker belonging to the late Randy "Robo" Evans, left Sandy Hook, Kentucky headed to Nashville, Tennessee. I guess it is true that Keith Whitley fans are not Strangers to the Rain. As a solemn reminder fo the true meaning of this ride, we circled around the Elliott County memorial Gardens and waved to the "We remember you" banners that flew above the graves of Randy Whitley, Randy Evans and Billy Smith. The rumble of the motorcycles shook the earth around the cemetery as we began to travel the symbolic path of Keith Whitley's country music success, from Sandy Hook, Kentucky to Nashville, Tennessee. more>>
The 2001 Exhibit is history!
When pictures from this years exhibit become available they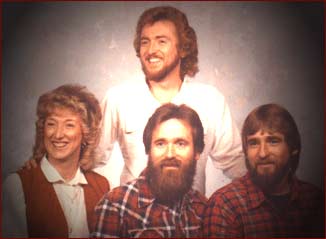 will be placed here, but until then please take a look at
Last Year's Pictures.
What is the Memorial Exhibit? Every year people come together in Keith's hometown of Sandy Hook Kentucky to visit with his family and see items that belonged to Keith. The Whitley family will be present to greet all of Keith's fans and feel free to bring your guitars! A great chance to jam with fellow fans!! Want more information about times and reservatoins? Contact Troy Elder @ this address: telder@adelphia.net See here for more info and pictures and accounts from past exhibits!
--Tr0y
New Message Board / Forum!
We know we've been changing the forum around a lot well, This one is it! We have finally decided on a great forum that meets all of the fans needs. Best of all no ugly banners! Finally pure fan chat with no gimmicks! Visit the board here (and remember you don' t have to sign up for an account; just post and go!)
--Eve
Bill Arnold, a new face to Nashville!
Like finding hot new talent before they hit the mainstream? Then Bill Arnold is your man! This great new country artist is sure to be a big hit once he gets to Nashville. He already has a gig with upcoming artists Rascal Flatts, next month! We here at the BLVD wish to bring you some MP3's anf information about this great Keith Whitley supporter and great performer! Visit the Bill Arnold Website!
--Troy
New album contains tracks Keith recorded with The Clinch Mountain boys!
Tracks include: Man of Constant Sorrow, Going Up Home To Live In Green Pastures, Rocky island, Old Richmond Prison, Oh Death, Hard Times, Angel Band, Little Birdie, I Am Weary, Dream Of A Miner's Child, Calling My Children Home, Poor Rambler and more. To order the album, to get a rebel records catalog or to just get more info about this release as well as others, visit The Rebel Records Web Site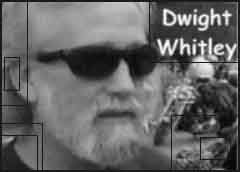 Dwight Whitley Video download!! That's right finally there is a place where you can download the entire Dwight Whitley video"The Legend and the man" Click here to download
Join Keith Whitley Fan Club! that's right folks you can now join the Keith Whitley Fan Club directly through keithwhitleyblvd.com and dwightwhitley.com More Info can be found here as well as a sign up form. We are working on a special part of the site deicated to fan club members only. We will let everyone know of it when it becomes available as well as contact you with a username and password.
--Troy